Resources for Job Seekers and Independent Contractors
and upcoming Ask Me Anything Sessions

1. Job changes can be sudden and complicated, and even more so right now with added complexity of COVID-19 relief. The COVID-19 Benefits Finder helps people determine what unemployment and healthcare options are right for them and their situation. To get started, take the quiz and get personalized suggestions and guides showing you how to sign up for benefits and get paid: www.mento.co/job-transition
2. CARES ACT AND FFCRA: Impact on Independent Contractors, Self-Employed Individuals, and Sole Proprietors: https://www.workmarket.com/blog/CARES-ACT-AND-FFCRA-contingent-workers
3. Two AMAs Coming Up:
Thursday, April 16th AMA
Leah La Salla and Krystal Briggs will discuss the new Wallbreakers platform on April 16th at 6pm Mountain Time (5pm Pacific, 8pm Eastern). The unique platform will allow you to find software engineers based on particular skills sets powered by Wallbreaker's own algorithm that take into account hard and soft skills.
Leah La Salla is an entrepreneur, award-winning inventor, and experienced polyglot software engineer/architect with experience in a wide-ranging spectrum of focus areas including industrial printing, drones (that stop bullets and save lives), fabrication application development, app security, and conventional app development. Leah is also an experienced mentor and the LAMP/Js curriculum advisor for the women and non-binary student-focused coding bootcamp Ada Academy. Her work relies on the values of transparency, diversity in tech, social good, and unbiased technical design and development, and has both made her a sought-after speaker and been featured heavily in the media.

Krystal Briggs is a Data Analytics Resident at New Visions for Public Schools. Krystal received her BA in Speech-Language Pathology and Linguistics from Brooklyn College. After working with data to build reading levels for students with learning disabilities as a speech-language pathologist, she decided to develop her data analytical skills using computer science to drive an even greater impact. She enrolled in and received her data science certification from Columbia University. Both her passion for helping underrepresented communities and her deep experience with linguistics have led to her current role as a Data Science Intern with WallBreakers. Krystal has been instrumental in building and visualizing a resume matching algorithm using natural-language processing and applied machine learning to match top computer science students from WallBreakers with top companies like Visa. Krystal is thrilled to be applying her expertise in computational linguistics to create a lasting and meaningful impact for students of all backgrounds.

RSVP at contact@wallbreakers.com for your zoom link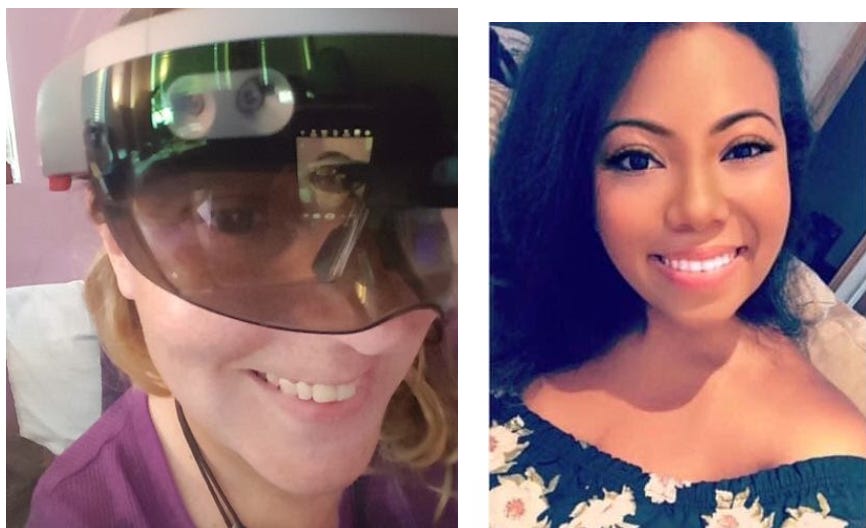 Georgina Miranda and Andrea Guendelman will be discussing Spirituality in Entrepreneurship on April 9th at 6 pm Mountain time (5pm Pacific, 8pm Eastern).
As entrepreneurs, we are called to be creative and resourceful, but we have been bombarded by bad news and scenes of doom. How do we keep our energy levels and vibrations up?
As I am working on building my inner capabilities and skills to stay at high vibration and consciousness levels, I thought this would be a great opportunity to talk openly about how does that look like for entrepreneurs. How do I stay at a high consciousness level? What does that mean? How do I manage my energy?
We will hear from entrepreneur Georgina Miranda, a great spiritual leader in our community and me (an aspiring one).
Georgina Miranda's work is rooted in her passion for equality, adventure, and business as a means for social good. Georgina is a social entrepreneur, adventurer, consultant, speaker, and founder and CEO of She Ventures, a social enterprise focused on the global advancement and wellbeing of womankind. Along with producing transformative events and developing capable, conscious leaders and companies alike, She Ventures provides coaching services to executives, individuals, and startups/entrepreneurs to help them to develop their power within and capabilities to reach their full potential and make their visions a reality. Georgina has also advised Fortune 500 companies globally as a management consultant for over a decade in that profession. An avid adventurer and living proof that adventure is life-changing and for everyone, Georgina is in the process of completing the Explorer Grand Slam, a grueling challenge involving climbing the highest peak on each continent and skiing to the North and South Pole, a feat that fewer than 15 women have completed globally.

Rsvp to contact@wallbreakers.com to get your zoom link.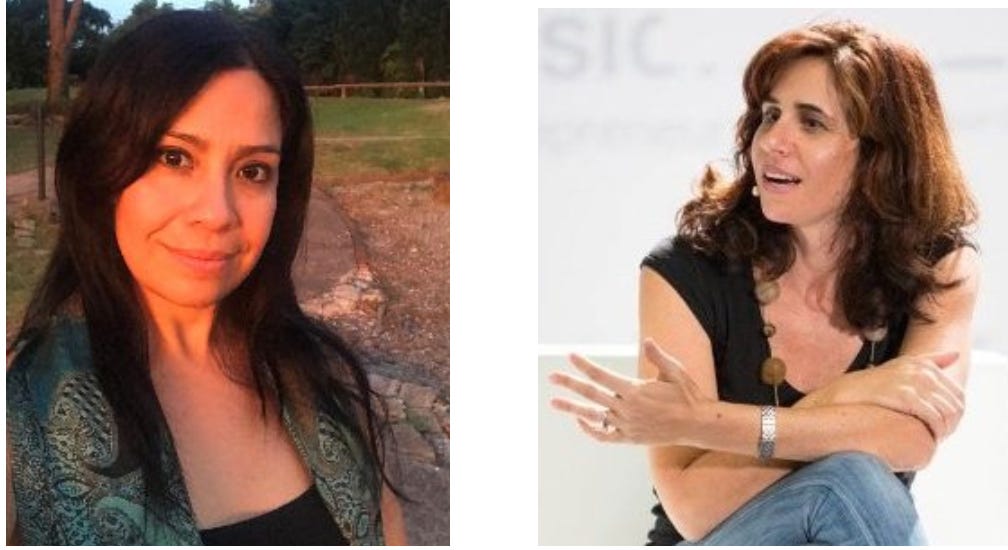 Rsvp to contact@wallbreakers.com to get your zoom link.