In conversation with badass women
Ruthe Farmer: The state of tech
I am so excited to be in conversation with these women. And get ready for more.
Upcoming conversations include:
-Everything you want to know from a venture capitalist with Joymara Herrera from Cowboy Ventures
-How to create an effective pitch with serial entrepreneur Barbara Talent; and
-How to fund your business with private equity investor Monika Mantilla.
Today, Ruthe Farmer and I will discuss the state of tech hiring under the new economic reality. Where are the bright spots and how to expand it to more people?
The state of tech hiring:
Wednesday, April 22 at 5 pm MST, 7 pm EST. Rsvp. to contact@wallbreakers.com to get a zoom link

Ruthe Farmer has focused on tech inclusion since 2001 and is Chief Evangelist at CSforAll. She served as Senior Policy Advisor for Tech Inclusion at the White House Office of Science & Technology Policy focusing on President Obama's call to action for Computer Science for All, and previously led strategy and K-12 programs at the National Center for Women & Information Technology (NCWIT). Ms. Farmer has launched multiple national inclusion programs including Aspirations in Computing, TECHNOLOchicas, the AspireIT outreach program, Lego Robotics for Girl Scouts and more. She served as 2012 Chair of CSEDWeek, was named a White House Champion of Change for Technology Inclusion in 2013, received the Anita Borg Institute Award for Social Impact in 2014, and the UK Alumni Award for Social Impact in 2015. Ruthe holds a BA from Lewis & Clark College and an MBA in Social Entrepreneurship from the University of Oxford.

Next Up: Jomayra Herrera

April 30, 8 pm EST

http://cglink.me/r704914

Andrea Guendelman (EMBA21) welcomes Jomayra Herrera. Ms. Herrera is an investor at Cowboy Ventures, a seed-stage focused venture firm. Prior to Cowboy, she spent nearly 3 years as an investor at Emerson Collective, the Jobs' family office. As an early hire on the investing team, she played an important role in creating internal processes, developing key investment theses, and helping to grow the team. During her time there, she worked on a diverse range of investments, including traditional venture investments and buyouts, and developed a special interest in companies tackling issues related to the future of work, leading the firm's investments in Handshake and Career Karma. Before Emerson Collective, she worked at BloomBoard, an early-stage education technology company, where she focused on customer success and growth.
Opportunities:
Did you ever want to learn about venture capital? This is your chance
https://arlanwashere.teachable.com/p/raising-capital-for-your-company-from-scratch/
Enter: WALLBREAKERS and you will get 25% off. 
Finally, I can't recommend this enough. Preorders for It's About Damn Time are already available: https://www.itsaboutdamntime.com/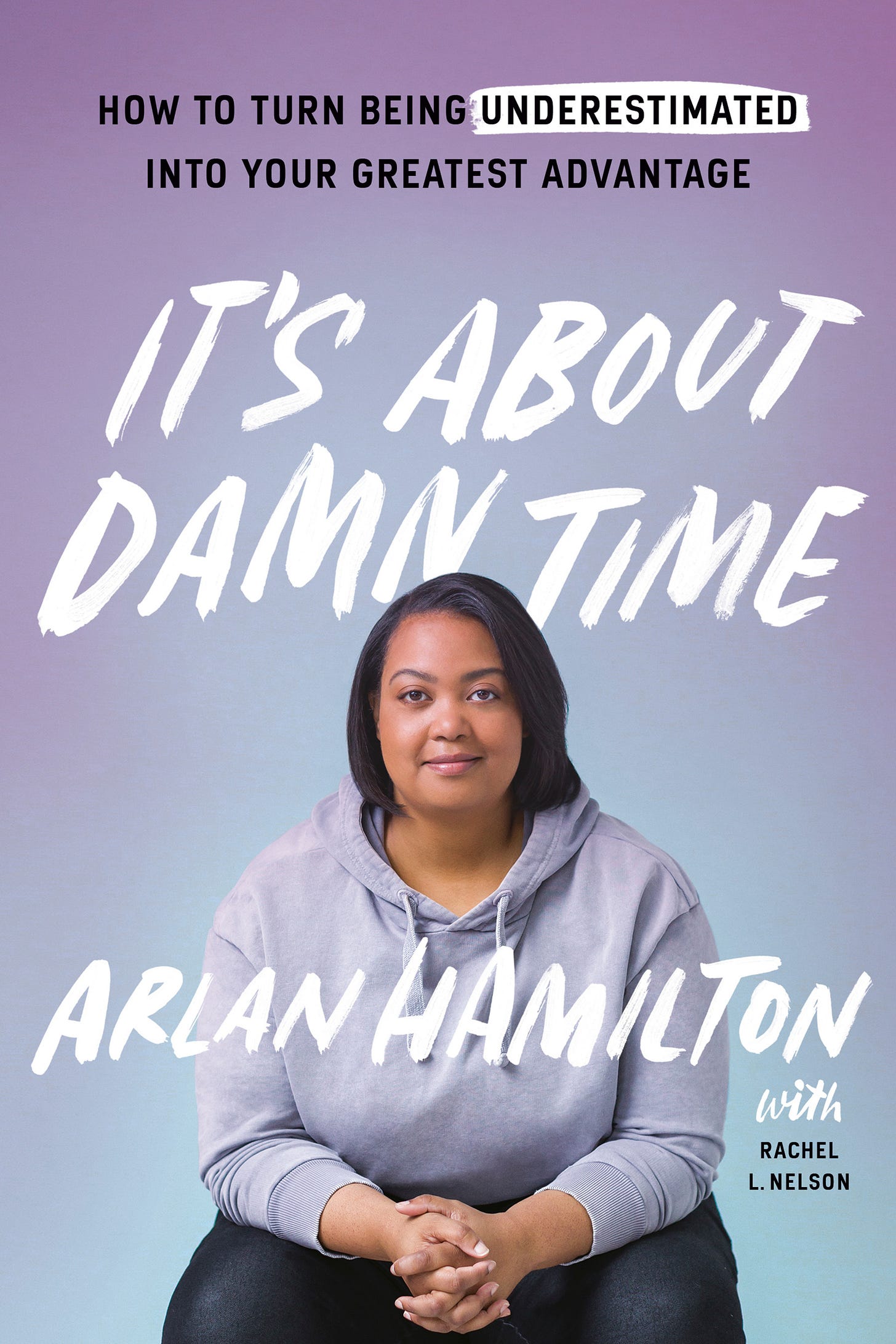 Highlights from Last Week.
Leah La Salla (Wallbreakers, CTO), Krystal Briggs (Data Scientist at Wallbreakers) and Kane Kim (Lead Engineer at @joylabs) discussed How We Built the Tech Behind Wallbreakers.
Last week we had a great session with the entrepreneur, Georgina Miranda, on spirituality and business. The recording will be out very soon. Some of the highlights: